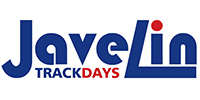 REWARDS POINTS
Collect and claim discounts or save them for a completely free trackday.
No cards to carry and no need to go cap in hand to claim your discounts. Rewards points are basically a 5% discount on the base price of any event or example a £99 trackday will earn 5 rewards points or £5. Simply enter the number of rewards points you wish to cash in at the checkout on your next order. Rewards points will only be awarded for completed online bookings using a Javelin Trackdays account made through our website.

Bulk buys in conjunction with rewards points can increase your discount to 10% or even 15% in some cases.

You can view your rewards points at any time by logging into the website, using the account option at the very top of the page and then clicking the 'My Rewards Points' option.

Conditions of Use
Rewards points only be issued for bookings via our official website.
Rewards points will be given on the event base price only and not additional options.
Rewards points will be awarded at the time of booking online and will not be awarded retrospectively.
Rewards points are awarded to the account holder and are non- transferrable.
If an event is cancelled then any Rewards Points given for that event will be cancelled too.
Rewards Points have no monetary value and are not redeemable for cash or refunds, etc.